Description
Your dare-devil Dove becomes a "Feathered Cannonball!"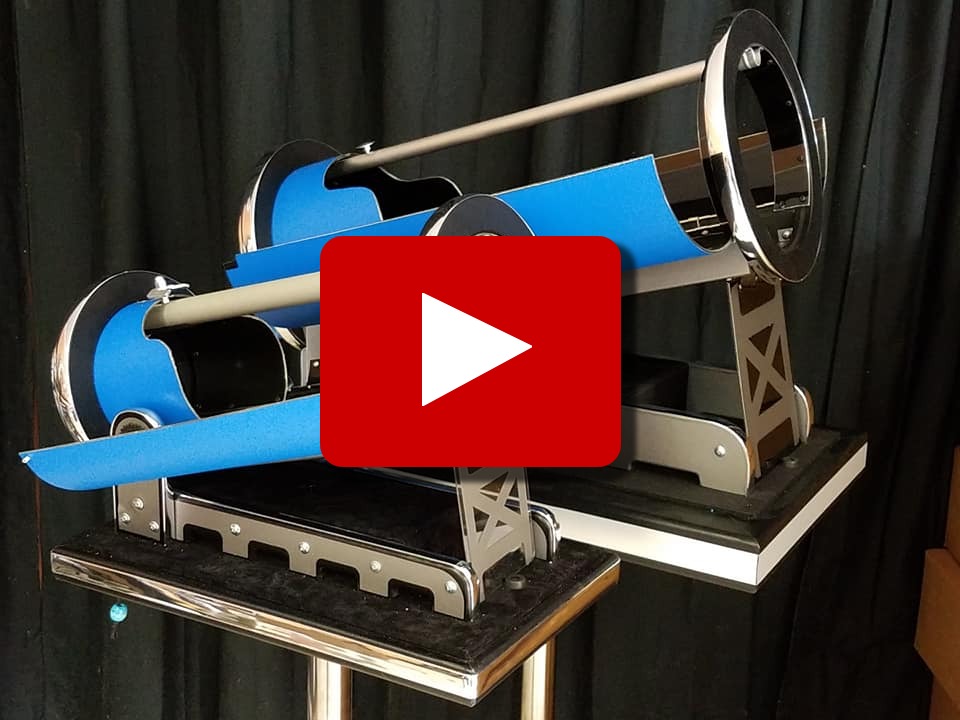 (NOTE:  THIS IS ONLY THE CANNON!  If you own doves, you probably own a box to POP one out of.   If not, we can get you fixed up!)

Since we first put out our popular Rabbit Cannon (HERE) we'd gotten requests for a smaller version.  Made sense.  LOTS of Dove workers out there, the majority of them own more than one dove…and the birds all look alike!
Problem was, the confetti launching system.  It used CO2 cartridges, which were expensive and sometimes hard to find.  It also doesn't scale downward; trigger mechanism and CO2 cartridge looked HUGE on this little Cannon.
But, we solved it!  This adorable prop uses those little "Champagne Party Poppers!"  (See demo vide for details.)  They're cost effective, easy to clean up, do the job nicely and are available just about everywhere. BRILLIANT!
If you WANT to use confetti, white feathers or even flash paper, suggestions and instructions are included.
One-man effect
Can be done completely surrounded
Uses one "Party Popper" per shot…about 15-cents apiece!
Available in Red, Yellow, Green, Light Blue, Royal Blue or Purple…other colors on request
Attached Table Top is 18″ x 11″ (46cm x 28cm) and the aluminum Cannon barrel is 6″ (15cm) in diameter
Load size about 3 1/4″ x 4″ x 12″ –

Spring Raccoon, Skunk or Rabbit puppets WILL FIT if you don't use livestock
Includes: Cannon, rolling table base (required)
Supply your own fearless stunt Bird and Party Poppers.