Description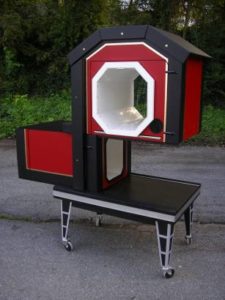 Basic Kub Zag (shown here in red) includes solid color front and back panels with pinstriping.  Price does not include shipping.  Your choice of colors. 
Our "STOP" custom design is shown at the top of the page.  Fancy artwork starts at about $450 (front and back only).
For questions regarding artwork options and shipping, CONTACT US.