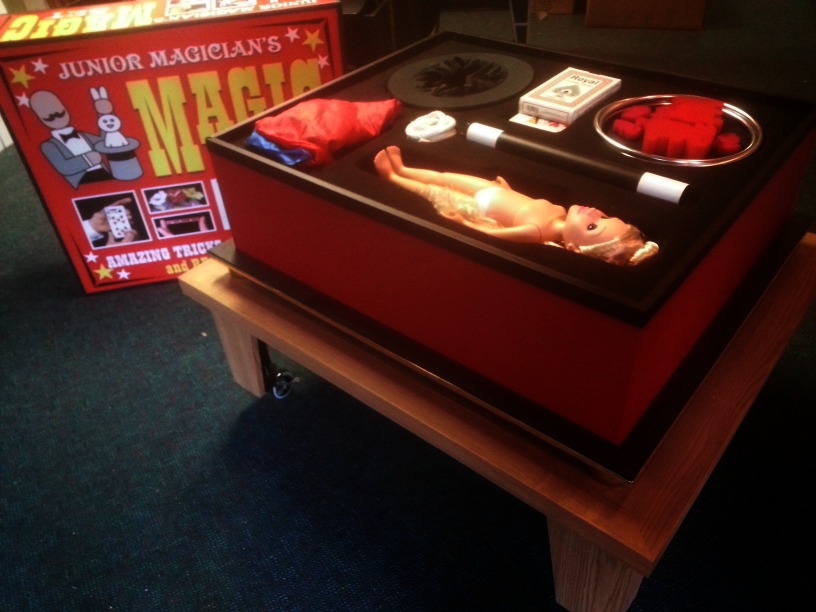 A Client contacted us asking about replacing their Blammo Box.  They wanted a straight-forward production, but needed something that would give them a bit more than 10-seconds of stage time.  THIS is what we came up with.
(Yes, that's one ugly box-jumper…but they FIT!)
Mechanically, it's a cross between an Indian Sword Basket and an upside-down Dove Pan — with a bit more personality.
Includes everything you see in the video…except the box jumper.  Built to order.  We can build it to *standard* dimensions, but the closer we can cut it for your girl, the better.
Price: $3800 + shipping
Questions?  Interested?  Contact US