Your dare-devil Circus Rabbit becomes a "Bunny Cannonball!"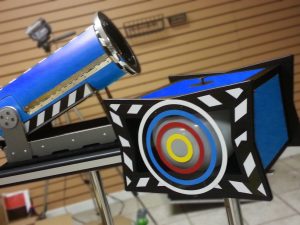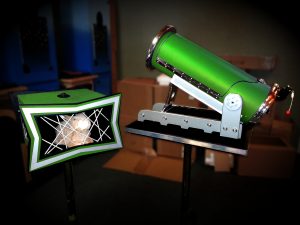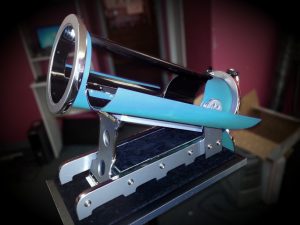 NOTE:  THIS IS ONLY THE CANNON!  The Target Box shown in the demo was a custom creation for a Client.  Chances are, if you work regularly with rabbits, you likely already have at least one Bunny Production Box you can use.  If you want a NEW one…or one to match the feel and energy of the Cannon, we recommend our Balloon to Bunny.
One-man effect
Can be done completely surrounded
Uses one 8gram threaded CO2 cartridge per shot
To perform it as shown in the demo, you would need two rolls of paper towels
Load size about 5″ x 6″ x 14″ – Spring Raccoon, Skunk or Rabbit puppets WILL FIT if you don't use livestock
Yes, you *could* use white fur instead of confetti, you evil bugger
Smoky Mountain RABBIT CANNON
$995.00 + shipping
While they last!  In stock and ready to ship!
Warning: Price WILL increase on the next batch.
Includes: Cannon, rolling table base and a few CO2 cartridges to get your started.  Supply your own fearless stunt Rabbit and confetti.
NOTE:  SHIPPING IS NOT INCLUDED!  Tell us where it's going and we will tell you what it will cost to get it there.
---
INTERNATIONAL CUSTOMERS: Please see our "TERMS" Page for details on placing PayPal Orders.